By admin In Uncategorized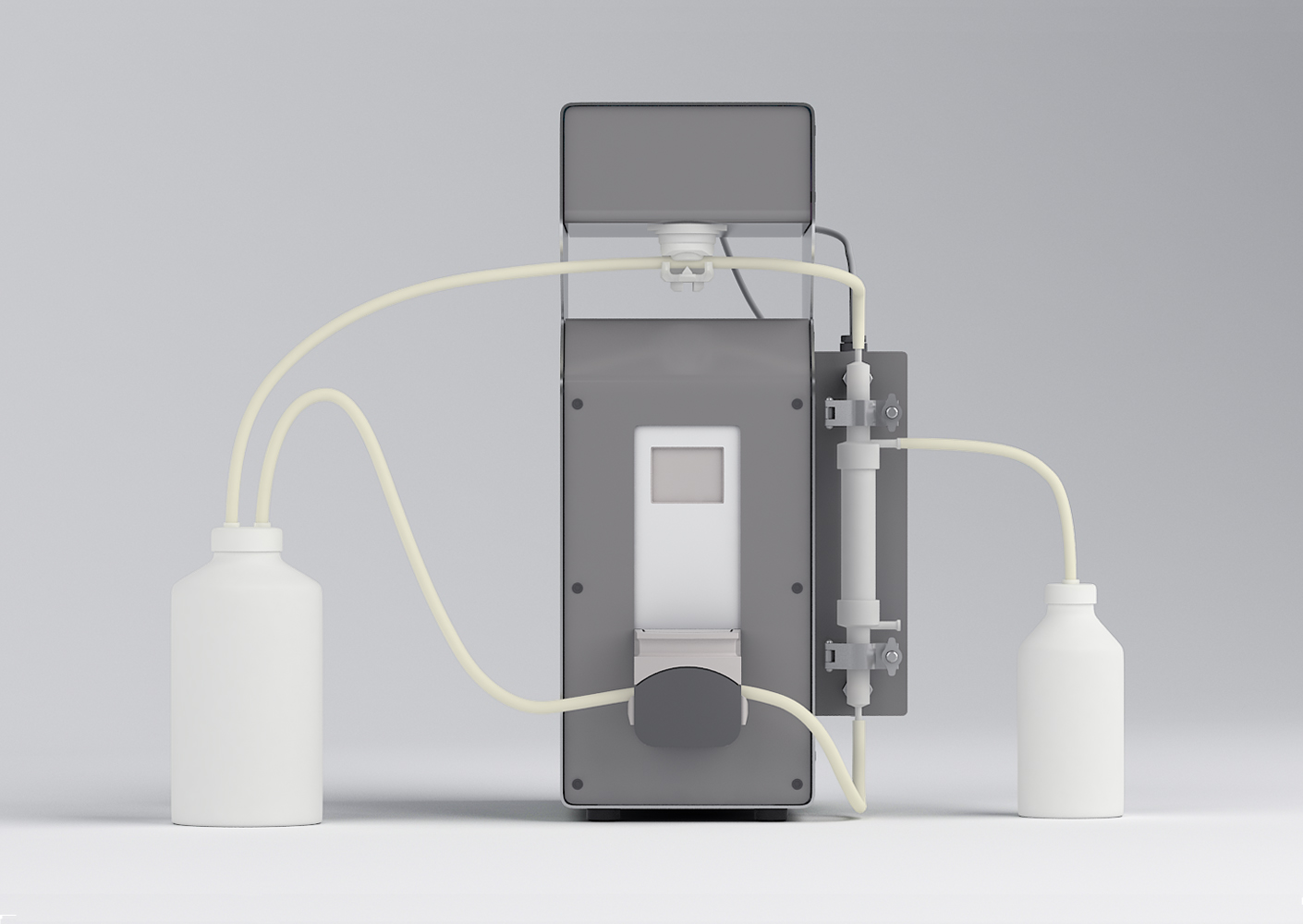 Client
Puriteina
Team
Estudio Fuga
Challenge
The labscale tangential flow filtration (TFF) system is made up of the peristaltic pump drive and pump head, two pressure gauges, one analytical balance, a tangential flow filter and a valve connected to a control module.
The key to the project is the design of the pump drive and the control module for TFF system.
The pump drive is made up of a cabinet containing a speed reducer, a variable-frequency drive and a shaft coupling. The peristaltic pump is intended for Watson Marlow pumphead models.
The control module consists of a supporting structure for assembly, connection and wiring of system components, and a cabinet with an Argentine Open Industrial Computer (CIAA, for its acronym in Spanish) board and a valve to regulate flow rate.